Venezuelan president Hugo Chavez finally had to give up his presidency after 13 long years of dictatorship when he died of a heart attack on Tuesday. Venezuela plans to embalm his body for eternity. Other world leaders who have been put under the glass for display:
1.Vladimir Lenin: He was the founder of Soviet Union.His body has been displayed in a mausoleum at Moscow's Red square.
2.Joseph Stalin:
He was a Soviet dictator. His body was put on display next to Lenin for 8 years after his death and was finally buried in 1961.
3.Ho Chi Minh: He was a Vietnamese revolutionary.The place where his body is placed in Vietnam has become a popular tourist destination.
4.Mao Zedong: He was the founder of People's Republic of China.It rests in the centre of Tienanmen square in Beijing.
5.Ferdinand Marcos: He was the President of Philippines. His body is in a mausoleum.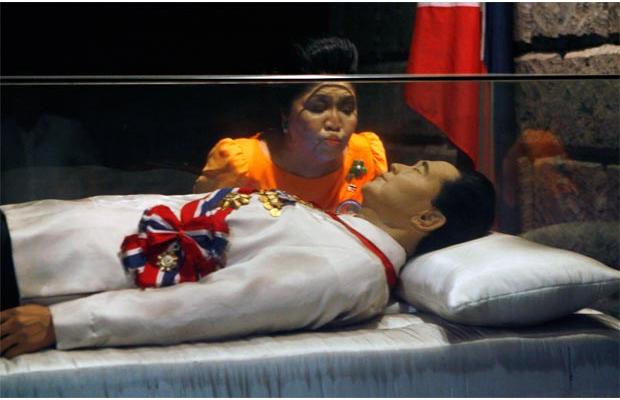 6.Kim IL-Sung: He was the founding father of North Korea.His body lies in Kumsumam mausoleum.
7.Kim Jong-Il: He was a North-Korean president and son of Kim Il-Sung. His body was unveiled on Dec 2012.
Disclaimer: Images may be subject to copyright. Do not belong to ED, taken from the Internet.
Views presented in the article are those of the author and not of ED.